About Our Events
The BEST WESTERN University Inn is the ideal choice for every type of function and group, serving the catering needs of the North Country for over 45 years! From banquets to business meetings, our hotel has been carefully designed to comfortably accommodate 5 to 250 people. We look forward to the pleasure of working with you and making your experience perfect in every way possible.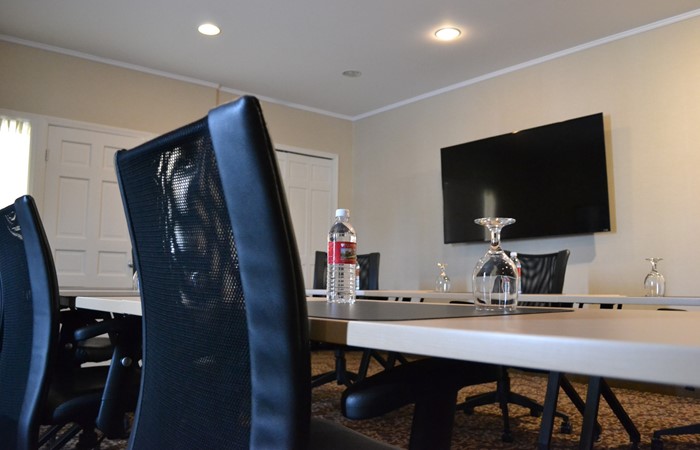 Boardroom
18' x 26'
Maximum Occupancy | 15 Guests
The oval conference style tables and open space for projectors and easels make the Boardroom the ideal place for business meetings, conferences and lectures.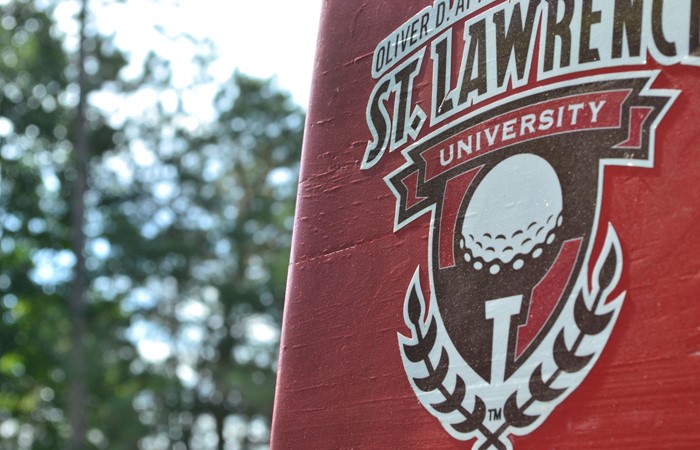 Golf Lounge
22' x 35'
Maximum Occupancy | 48 Guests
Features access to a private bar service and an outdoor patio area. This transforms the Golf Lounge into a great location for the group to relax and have dinner after a day on the green.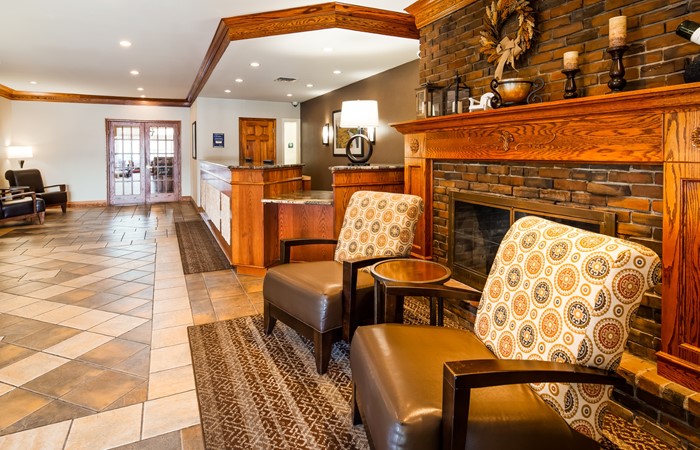 Rushton Room
24' x 40'
Maximum Occupancy | 56 Guests
This rustic-modern style room is ideal for any event of varying purposes. Whether you're planning a baby shower, birthday party, or even a meeting, the Rushton Room will be a perfect fit.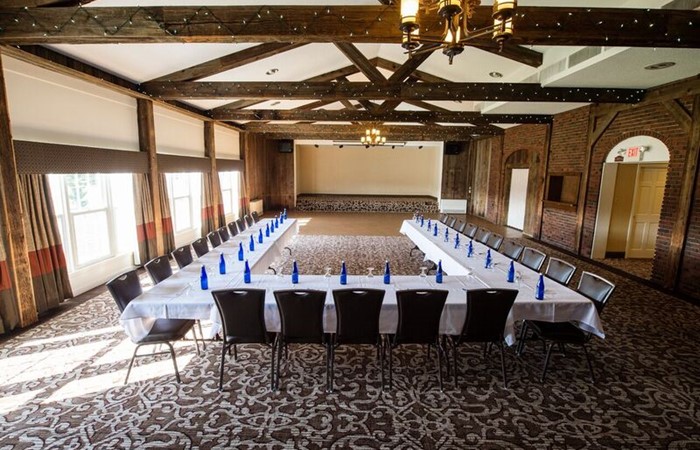 Laurentian Room
30' x 56'
Maximum Occupancy | 160 Guests
Featuring high ceilings adorned with chandeliers, a stage and access to a private bar service makes the Laurentian room a wonderful location to host a large party or a wedding reception.
Audio & Visual Rental
Easel/Flip Chart — TV
Screen — DVD/VCR
Conference Phone — LCD/DLP Progector
Contact Our Sales Team Today at (315) 714-2643
Planning a Wedding?
Our Sales team is eager to help you plan the wedding you have always dreamed of!